Property

Management and Property Maintenance in Central Massachusetts for over 35 years.
Since 1985, we've been helping residents and landlords find their perfect match, and maintaining the homes and buildings they love.
R&R Realty Management, LLC began over 35 years ago as a father-son partnership between Ron and Randy DeVries. We started helping landlords find qualified tenants and tenants find places to call home. We quickly built on our business successes, expanding into maintenance and property management of both residential and commercial properties. We help owners and investors take care of their real estate, staying on top of local building and sanitation codes. We built and remodeled homes in the 1990's and helped home owners add additions and decks to their homes.  In 2006 we added Home Owner Association (HOA) management. We help local associations run efficiently and effectively with great communication, bookkeeping services and a responsive team of professionals. We pride ourselves as a trustee assisted management company. Today, we offer a full array of property and management services to the southern Worcester County area.

Randy  and Shirley DeVries
OWNERS
Randy and Shirley DeVries, Owners, Managers, Business Partners for over 20 years and Marriage Partners for life. Randy DeVries, has a degree in Business Management. He has been in real estate sales since 1984 and property management since 1985. He was the Vice President of a multi-office, multi-state company with locations in Maine, Massachusetts and Rhode Island. Randy is currently a partner in Devries Dolber Realty, LLC. A company that handles real estate sales in MA, RI and CT. Randy holds a real estate broker's license in MA, RI and was previously licensed in CT and IL. In his almost 40 years of business, Randy has been involved in almost all phases of real estate sales, management, development and construction. Randy has served his profession and the community in the following ways.
● Worcester Board of Realtors Educator
● Whitinsville Christian School Board Member and Treasurer
● Vice President of the Council for Pleasant Street Christian Reformed Church
● Worcester Board of Realtors Board Member and Treasurer
● Worcester Board of Realtors 2011 President
Shirley DeVries, Has a degree in Psychology. She worked as a social worker for Elim Christian School in Chicago IL before moving to Massachusetts with her husband Randy. Before returning to the workforce Shirley was a stay at home mom raising their two children. Shirley is a licensed real estate salesperson,  a Property Manager and has served on the Board of Trustees of the Whitinsville Christian School and an Education Committee Member. She was also a group leader for the Mom to Mom ministry at her church.
Director of Maintenance
David is the Director of Maintenance. He holds an unrestricted Construction Supervisors License, a hoisting license and a pesticide license. David coordinates our maintenance team, deals with local officials, inspectors and sub-contractors. David has been a carpenter, a regional sales manager and national trainer for snap-on tools and an independent business owner, owning his own landscape company.

David Mitchel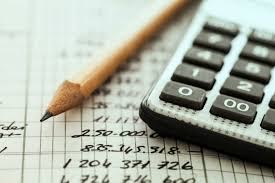 Jennifer Bangma
Bookkeeper
Jennifer is our bookkeeper. Jennifer has a degree
in marketing but found her passion with numbers early in her career.
She has been a general bookkeeper since 1999 for various companies
in New England. Jennifer joined our company in 2016. She handles
A/P, A/R and is a participant in the budgeting process. Jennifer skills in
problem solving, organization and financial reporting have been
invaluable to us. Our accountant noticed her skills and attention to detail at their first meeting.
Bookkeeping Assistant
Kay is our bookkeeper. She graduated from Calvin University with a degree in Business, History and English. In previous careers, she has been a Publications Manager for The Boston Company, a Project Manager for Fidelity Investments and a Sales Support Assistant for Bartholomew & Company. Along with her previous achievements, Kay brings a strong work ethic and attention to detail. We are thrilled to have her as part of our team.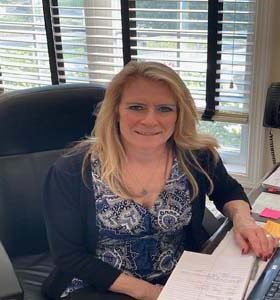 Doreen Malkasian
Maintenance & Community Administrative Assistant
Doreen, is our Maintenance & Community Administrative Assistant. Doreen attended Worcester State College and has been a Service Representative and Account Manager for Several Insurance companies. She also has experience as a Human Resources Administrator and Marketing Assistant. Doreen is active in her community. Her account management and customer service skills are a great asset to our organization.
Office Administrative Assistant
 BIO Coming Soon
Kaitlyn Christiano
Property Manager 
Kaitin Christiano joined R&R Realty Management, LLC in early 2021 as a Property Manager. She is in the process of earning her(NAA) National Apartment Association designation (CAM) as a Certified Apartment Manager.  Prior to R&R Realty, She was a Recruiting Manager and Internal Safety Director in the Staffing Industry. While working at Merry AAA Staffing she designed and implemented an internal safety program for 150 employees, completed safety inspections at client worksites, managed all incoming candidates and effectively utilized a variety of marketing channels to support company growth. Kaitlin Christiano is a great find and a welcome addition to our talented staff
Property Manager
 Bonnie is our Property Manager. She has brought with her a diversified amount of experience.  She was a small business owner for many years in Commercial Abrasive Blasting and Painting.  She also worked as an independent contractor for R&R Realty Management, LLC. Before coming to R&R Realty, Bonnie worked her way up from Customer Service to Administrative Assistant for Lawrence Waste. Bonnie's attention to detail and customer service skills make her the ideal fit for her position.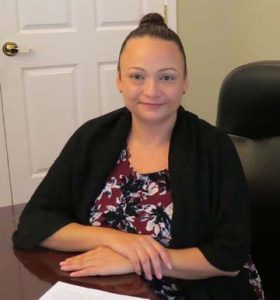 April Blais
Condominium Manager
April joined R&R in 2015 as an HOA manager, she has a degree in Business Administration. She is a Certified Manager of Community Associations, (CMCA) and an Association Management Specialist (AMS).                                                                                                                                                                                She has been an Independent Consultant for Cougar Capital Management, a Contracted Recruiting Coordinator for Hanover Insurance Group and an Account Resolution Specialist for BNY Mellon Wealth Management. April is a phenomenal communicator with excellent organizational and prioritization skills. April currently handles about 300 units in 12 complexes.
Condominium Manager / Office Administrator
Armando is an HOA Manager and joined R&R in 2019. He has a degree in Criminal Justice Studies and Minors in Psychology, Accounting.
He is a 12 year Army veteran and currently holds a real estate salesperson's license. Armando holds certificates and skill training in the following: Field Training Officer - Supervisor, Security Officer Customer Service (SOCS), Nonviolent Physical Crisis Intervention (CPI), International Association for Healthcare Security and Safety Certifications – Basic and Advanced Levels, FEMA (100) (200) (700) (800), Leadership Academy, Prevention and Response to Suicide Bombing Incidents Awareness Level Training Course.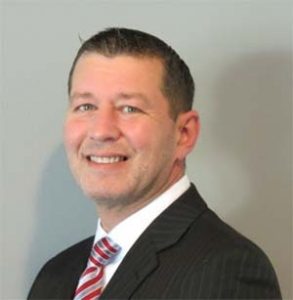 Armando F Silvestre
Condominium Manager / Office Administrative Assistant
 Wendy joined R&R Realty Management, LLC as an Administrative Assistant and is on track to being our next Community Manager. Wendy has developed her management and organizational skills through her experience in the hotel and food service industry. She has developed her negotiation, investigative and mediation skills during her time as a Staff Representative for AFCSME Council 93. Wendy Timmons is actively involved in her community being a member of various committees. Wendy is a valued member of our team.
+
Maintenance Requests Complete